Eyecare Eyewear Behavioural Optometrists
The Eyecare Eyewear Team ensure that every patient is provided with comprehensive personalised advice regarding their current and future visual needs, ocular health status and visual efficiency profile. Our combination of a highly qualified optometry team and state-of-the-art computerised eye testing equipment enables the provision of the highest level in vision care and ocular disease management.
At Eyecare Eyewear we like to do things differently. With over 1200 frames from both local and international designers and access to the latest spectacle and contact lenses you can be sure to find the eyewear solution that will perfectly suit your visual needs.
Our optometry team are very experienced in the diagnosis and management of complex binocular vision disorders, learning difficulties and behavioural concerns. We routinely provide visual efficiency, visual information processing assessments and can prescribe in office vision therapy for patients of all ages.
Ever been told you're not suitable for contact lenses? The Eyecare Eyewear optometry team is accomplished in prescribing all types of contact lenses. This includes custom orthokeratology rigid contact lenses for overnight wear to allow for clear vision during the day.
We would like to invite you to book an appointment or visit one of our two practice locations Dalby and Chinchilla. It would be our pleasure to help you find the solution to your vision problems.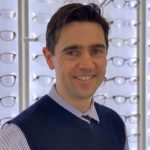 Principal Optometrist /Practice Manager
Originally from Byron Bay, I attended boarding school at St Joseph's College Nudgee and subsequently completed my optometry degree, masters in business administration…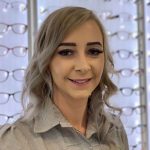 I was born and raised in Chinchilla with my family on a small acreage. At the age of fourteen I started my apprenticeship as a chef. Starting as a school based apprentice then to go ahead full time a year later…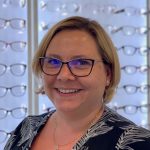 Originally from Melbourne, I spent 10 years in Canberra in my early 20's where I married my husband and had my 2 daughters before returning to Melbourne for another 6 years. We moved to Dalby in 2016 when my husband…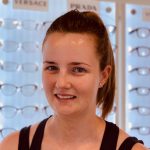 I grew up in Kooralbyn Valley attending Tamrookum State School.  During my secondary schooling years my parents bought a property in Dalby.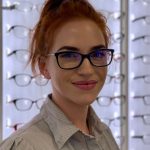 I was born and raised in Dalby till moving to Brisbane after high school. I recently returned home to raise my two young boys closer to family. After having a few years off to raise kids…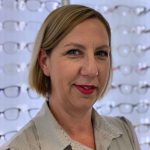 Having been a stay at home Mum for eighteen years, being involved in a wide variety of school, community and family interests, Dalby is a great place to live. I have lived here most of my life…